Sale – Mori Foundation Technology
MORI srl is an Italian leading manufacturer of hydraulic drilling rigs of the M, P and S series, the well-known principles of which are sturdiness, versatility, safety and easy maintenance together with the constant development of innovative technical solutions.
Together with us as a competent partner, the use of these drilling machines is a profit for you!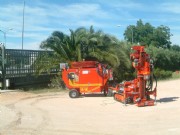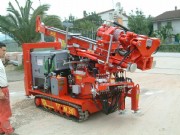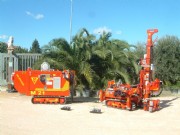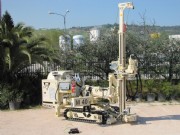 The CFH system is used to drill incoherent soils ( sands, silts and gravels also in presence of erratic blocks) for the execution of micropiles, draining pipes or other geognostic methods without using the double drilling battery.
This system drills using the continuous casing pipe that transmits the rotation torque both to the shoe and to the bit tool. This one may be extracted at any depth to free the hole or to replace the tool itself which maybe reinserted later to carry on with the drilling operation.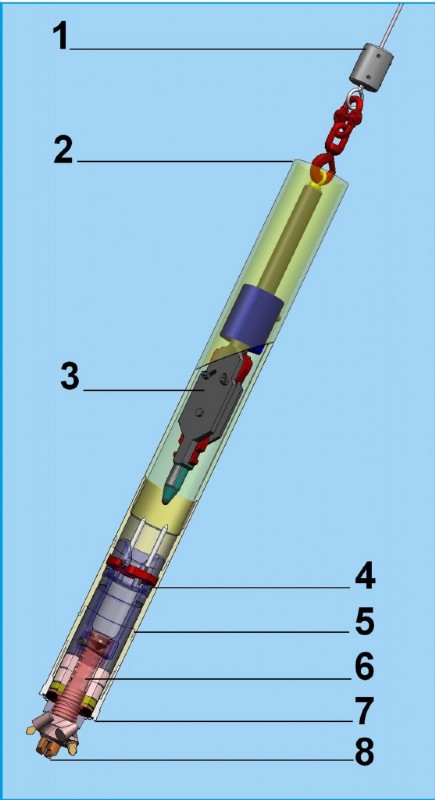 Drilling pipe or cable: Strand flexible drilling pipe or flexible cable for the extraction of the drilling tool
Continuous casing jacket: It is needed to transmit the rotation torque to all the drilling tool and to hold the soil. It behaves as battery and main for the lubricant of the drilling tool.
Overshot: It is composed of a patented system to hook and extract the drilling system from the hole or to enter in the hole and unhook the drilling tool
Quick coupling and quick release: Patented system which permits to all the equipment to work in any orientation condition and develop all the power sent to the battery.
External cylinder: Head cylinder that altogether with the quick coupling and quick release gives all the power of the drilling machine to the shoe and to the tool in the bit.
Universal bit holder drilling pipe: It is extensible in various pre – set positions to allow the bit tools to adapt to the various soil conditions.
External shoe: It is manufactured in steel with welded and setting vidia plates which helps the drilling operation.
Drilling bit: The CFH system may use various drilling bit types since it has a universal coupling